Lume-20R luminaire software for Windows® and Android
JSC "Ledigma" presents a new software for LUME-20R rail luminaire. There are two main versions for Windows® and Android operating systems.
Software supports Bluetooth connection only, wireless connection is under development.
Windows® version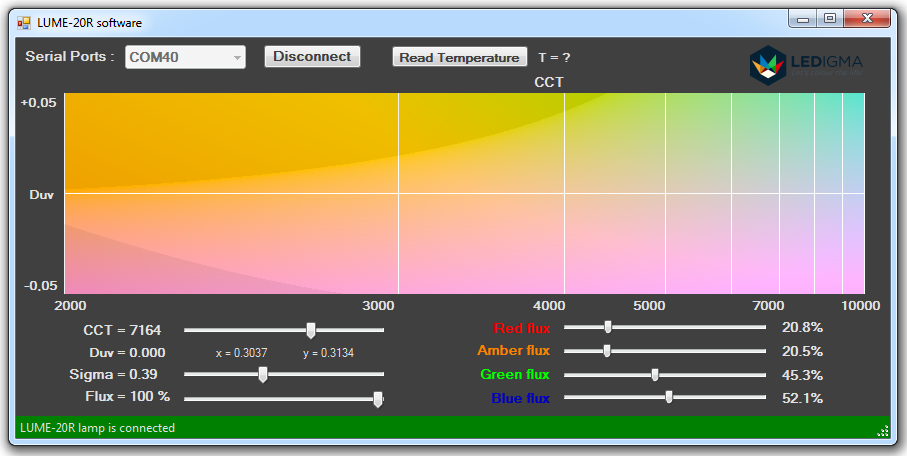 This software allows to change 3 main luminaire parameters: correlated colour temperature (2000 K – 10000 K), colour quality – sigma (dulling, natural, preferential and saturating) and intensity (0 % – 100 %).
There is one more control – user can set any colour in CIELUV linear colour space with difference from Planckian locus up to +/- 0.05 Duv by clicking on the picture. Some areas at low colour temperatures can't be set due to limited gamut area.
Indenpendent intensity control of the separate colours is enabled for the custom lighting control. Red, amber, green and blue channels can be adjusted individually.
LUME-20R has a thermal feedback for the output control. Heat sink temperature can be monitored.
 Android version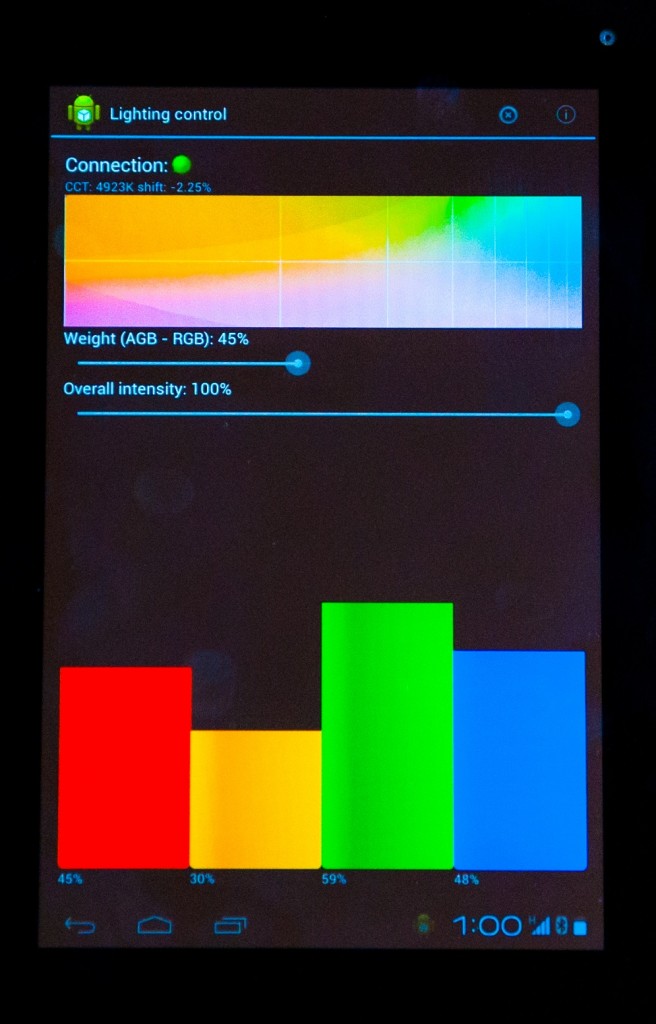 Like in a windows software, Android version allows to change the same 3 parameters and shift from Planckian locus. Correlated colour temperature and Duv can be changed by pressing on the picture. Colour quality and Intensity is changed with horizontal bars. Four vertical bars indicates intensity of each colour channel. This app does not allow to change red, amber, green and blue channels independently.
Software is provided free of charge when buying Lume-20R luminaire(s).